Saving the World's Largest Tidal Mill
The House Mill may have survived the Blitz, but don't let the sturdy brick facade fool you – she is made of wood, and sitting astride the tidal River Lea, she is exposed to all elements of the weather and a large tidal range. The heritage machinery and the four water wheels have sat silent since operation stopped in 1940; some of it has been vandalised and stolen, and much of it is rusty. The building is now on the Heritage at Risk Register.
We need your help to stop this treasured and plucky survivor of Britain's industrial heritage from degrading even more. Your support will help restore the House Mill to working order, improve visitor and education opportunities, create an exciting new source of renewable energy, and develop a new hub for arts and culture. All bringing new life to one of London's most important and unique heritage buildings.
We need your help for our vision of Saving the World's Largest Tidal Mill.
Donate
Please donate today throughour Just Giving page and help us to Save the World's Largest Tidal Mill.
If you would like to talk to us about making a donation,or sponsoring a section of our restoration project, please call Beverley Charters on 020 8980 4626.
If you are a UK tax payer, you can increase the value of any donation you make to us at no extra cost to you though the Gift Aid scheme. As a registered charity, we can reclaim the tax you have already paid on your donations, increasing its value by 25%.
Thank you for your support!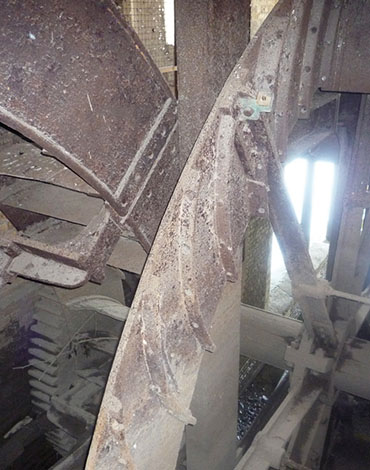 Volunteer Opportunities
The House Mill is supported and run by a small group of enthusiastic and dedicated volunteers, working together to preserve the heritage building, deliver projects and events, and keep the House Mill open to the public
This is a great opportunity for you to use and extend your skills, and whatever time you have, we are keen to hear from you! We will work with you and provide training, where required, to make sure you get the most out of the wide range of volunteer opportunities to be found at House Mill.
Tour guides
Catering inc food service and barista
Archiving
Events Management
Gallery Invigilation
Caretaking and maintenance
Leafleting
Administration
Gardening
If you would like to talk to us about getting involved please call Beverley Charters on 020 8980 4626.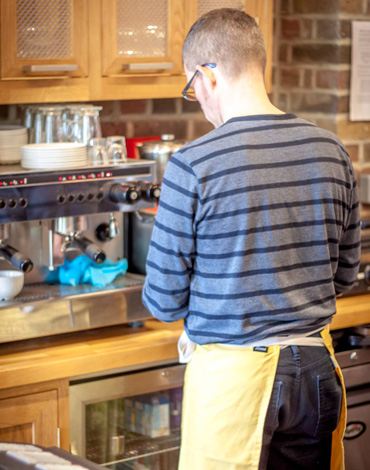 Shop
Our onsite shop stocks a range of beautifully designed House Mill gifts for all budgets, from mugs and tea towels to postcards and calendars. We also sell a range of publications about the history of the House Mill and the wider area by local historian Brian Strong. Telephone and email orders can be taken.